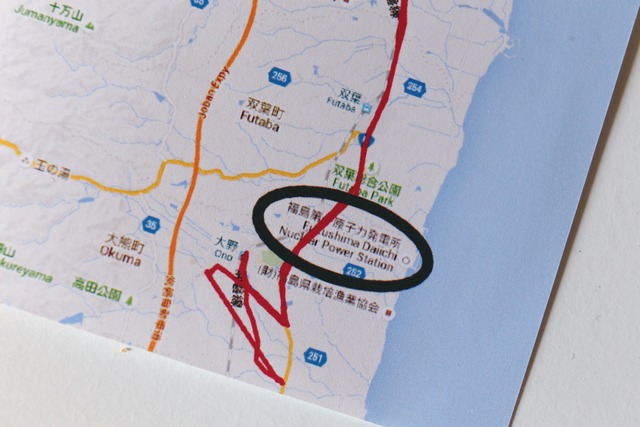 coffret AIR DE FUKUSHIMA
¥190,000(€1.482,00) tax included
Payments will be paid in Japanese yen. The price in the foreign currency is a rough estimate.
Shipping fee is not included. More information.
2015-19
15x11 cm
the air from the No-go zone around Fukushima-Daiichi nuclear power plant, glass, cork, wood, metal, inkjet print on paper
7 examples (available 4 examples), signed and numbered

---

Sayo Senoo lived in Scandinavia just after the Chernobyl disaster (1986). And, she got a cancer several years ago (2012). During her convalescence she could not stop asking to herself about a relation between the radioactive contamination and what happened on her body. Having got any clear answer even after her long possessed researches, these questions multiplied her fear.

These airs, which she collected in 2015 at different places in the No-go zone around 5 km from the Fukushima-Daiichi nuclear power plant, induce to us such kind of hung questions about the contamination, the safety or the confidence.

By the invisibility of the radioactivity and the air, the artist reproduce the mechanism of the fear which is, the people who touched by the disasters have got.
Add to Like via app
Shipping method / fee

Payment method
¥190,000 (€1.482,00) tax included